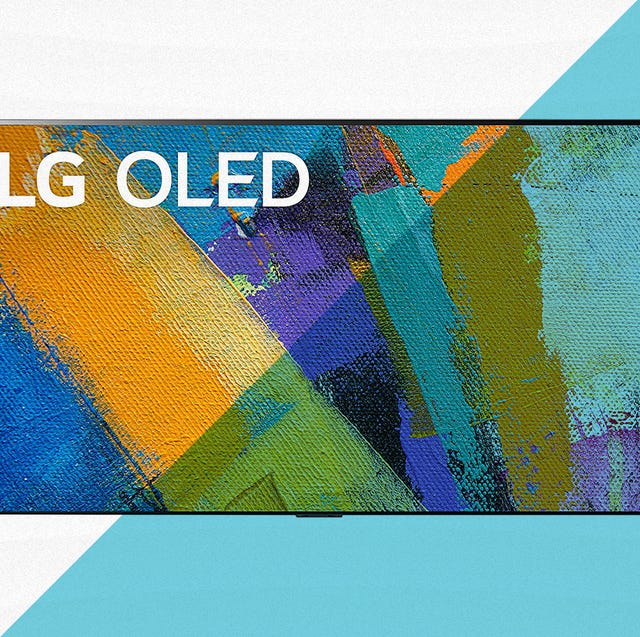 Staff, Courtesy of LG
TVs don't always gel with your home's decor. As an empty square consuming several square feet of wall or counter space, they offer very little when not in use. Rather than ditching your TV or investing in some elaborate hideaway system, you can buy a frame TV. While there are only a few such products available right now, frame TVs hang on your wall like a work of art. You can customize the display and the bezel to match your home, displaying photos, paintings, and everything in between.
What to Consider
Frame TVs seem like an obvious solution to the empty space of an idle television, but to be practical—that is, to authentically render a work of art—requires very high picture quality. With 4K TVs, OLED, and beyond, display tech has finally reached that stage of development.
For any frame TV you're considering, you'll want to make sure, first and foremost, that it will match its environs. Many frame TVs offer customizable bezels (sold separately) that can be used to match the color, finish, or wood style of the room it's in. Others include swivel or wall mount options, and a few stand on their own legs.
Beyond aesthetics, you'll want a display that's flat, slim, and easy to hang. Don't necessarily opt for the biggest one you can find, as it might not harmonize with the rest of the room.
How We Selected
Samsung TVs really are the leader in this category, which is only just emerging. As far as actual "frame TVs" go, there's just one. But we widened the options to include a few novelty TVs, as well as some top OLED displays with frames so thin they can stand in for picture frames.
Within these narrow parameters, we also accounted for a variety of specifications, reviews, and feature sets, but held to the ability for any such TV to double as a frame fit for a work of art. While you need solid tech to meet that standard, all other considerations were secondary.
Advertisement – Continue Reading Below
1
The Standard Bearer
Samsung The Frame TV Series
SAMSUNG
amazon.com
$897.99
Samsung's The Frame is the standard bearer in this emerging category of televisions. It's the only one explicitly designed to look like a wall frame. And it most certainly does. 
Unlike some more expensive options in this space, The Frame does not have an OLED display. Samsung's QLED display tech, while impressive, doesn't offer the infinite contrast of an LG or Sony competitor.
That said, it's more affordable than competing models and available in six sizes, from 32 to 75 inches. It comes included with Alexa functionality, an art store for purchasing display images, and a customizable frame and bezel. It is also, by our account, the most "frame-like" television available.
Just be wary of displaying too many deep, dark chiaroscuro paintings.
Customizable frame with many size options
Alexa compatibility
Designed to display art
Contrast not as great as OLED
2
A Stand of its Own
Samsung The Serif
SAMSUNG
amazon.com
$947.99
$797.99 (16% off)
For a more museum-style display—something that would be at home in an art studio, show, or public gathering—The Serif stands on two bipod legs, resembling an easel. More than anything, though, it's simple. The white frame, slim legs, and basic flatscreen display are minimalist to the core, hiding all cables and connections.
It's a bit more expensive than Samsung's Frame TV and only comes in two sizes: 43 and 55 inches. But it features much of the same tech, including a QLED display, a Quantum 4K processor, and Alexa compatibility. The Ambient mode adds the art functionality with an added ability to mimic the wall behind it.
Unique, minimalist design
Doubles as room art
While LG's GX series is not specifically designed to emulate wall art, it includes all the tech needed to function as such—minus the customizable frame. These TVs are extraordinarily thin. There's no gap between the bezel and the wall, which also means there's no shadow. Furthermore, as an OLED display, it offers unbeatable contrast levels—quite literally perfect black.
With three size options (55, 65, and 75 inches), these TVs are not exactly small—they're likely bigger than most picture frames—nor are they cheap. The smallest of the trio is around $1,800, which is about double that of Samsung's The Frame. For the added expense, however, you get that unbeatable contrast sure to render any work of art in its darkest expressions.
Extremely thin with no wall gap
OLED ensures perfect black contrast
4
Top Tech With a Swivel
Sony A8H 55-inch TV: BRAVIA OLED 4K
Sony
amazon.com
$1,678.00
A direct competitor to the LG GX series, Sony's A8H series features a similarly thin frame and bezel with a top-contrast OLED display. With the optional wall mount, the TV can swivel from its home on a wall, offering more options for unique displays of art, photography, graphics, or movies.
The no-gap, thin bezel design combined with the perfect-black contrast make the AH8 ideal for wall art. Unlike the GX series, however, the AH8 only comes in two sizes: 55 and 65 inches. However, the optional wall mount, as well as two soundbar options, make this TV a viable competitor.
No-gap frame
Swivel wall mount
OLED display for top contrast
Pricey
Only two size options
5
For Big Mobile Content
Samsung The Sero
SAMSUNG
amazon.com
$1,497.99
$997.99 (33% off)
Another entry in the Samsung family of art-inspired televisions, The Sero is perhaps the most unique in the category. Available in just one size (43 inches), it features the unique ability to rotate between portrait and landscape mode. And by rotate, we do not mean the on-screen image—we mean the entire display.
The rotation feature makes it ideal for mobile content, as it can mirror images or video from social media. A tap-to-view feature allows you to quickly cast content from your phone to the display, as well as to control its various smart features. Its use cases are admittedly limited, but we can imagine some value in social-oriented marketing or PR shops, or really just anyone who is "very online."
Very unique design
Rotates between portrait and landscape mode
Very expensive
Limited-use case
This content is created and maintained by a third party, and imported onto this page to help users provide their email addresses. You may be able to find more information about this and similar content at piano.io
Advertisement – Continue Reading Below