At its Unpacked event, Samsung focused on foldable devices in the guise of the Fold3 and Flip3 rather than showcasing a new Galaxy Note. But what are the prospects for widespread foldable adoption?
Foldable devices have been thrust into the limelight following Samsung's recent Unpacked event, where it unveiled its Z Fold3 and Flip3 devices.
The smartphone vendor underlined its commitment to foldables by opting to focus on those rather than showcasing a new Galaxy Note device.
Though the decision may have disappointed some long-time Note fans, Nick Porter, vice-president for product management and commercial operations at Samsung UK, believes the country is primed for widespread adoption of foldables.
"We think the UK market is ready for these products," he told Mobile News pre- launch. "In the future, the question isn't going to be do you want an Android or iOS? It will be do you want fold or flat?"
But is it conceivable that foldables could one day become the de facto choice for UK consumers?
History
Smartphone design has been fairly stagnant over the past decade, with vendors enjoying success with the full-touchscreen design.
Harking back to the early days of feature phones, IDC senior research manager Marta Pinto recalls that there was plenty of diversification in the early 2000s, but this was replaced when the smartphone came to market.
"BlackBerry set the tone with a half-screen, half-keyboard device. When 4G became the most used network, consumers started using smartphones for more purposes beyond making calls and sending text messages."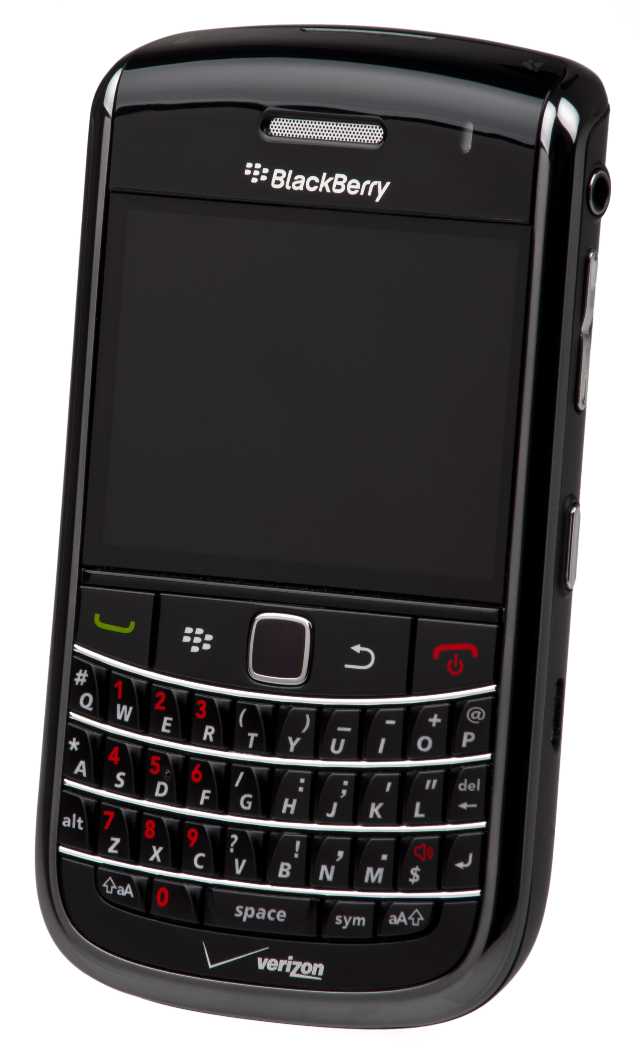 This subsequently allowed for more screen availability, leading to the full touchscreen becoming the dominant device.
Pinto notes that LG attempted to innovate with its Flex in 2013, introducing a curved display intended to provide a more immersive viewing experience – but this never threatened to become the norm.
"After 10 years of exploring incremental improvements in cameras, voice assistants and biometric authentication, manufacturers are trying to come up with the next use case for a smartphone," says Pinto.
Indeed, this search for differentiation looks increasingly important given rising competition generated by the emergence of Chinese challenger brands such as Xiaomi, Oppo and Realme, which are offering high-spec, low- price alternatives.
Making a mark
But it may take time for vendors to really make their mark, says PP Foresight analyst Paolo Pescatore, who points out that even if initial forays into foldables have reignited interest in the market and provided a lot of excitement for a new category, it is still early days for such devices.
"The foldable market will have to evolve significantly," he says. "While these innovative new designs are nice to have, they're not yet must- have, sought-after features among users."
Pescatore says that before these latest developments, the trend in recent years has been for the market to be driven by users' appetite to be connected with bigger screens, longer battery life and better cameras.
First wave
Samsung was the first vendor to bring the foldable design to a wide audience, officially unveiling its debut Fold in early 2019. Yet although these devices created significant noise on their appearance, they were not always in the news for the right reasons, says Canalys research manager Ben Stanton.
The first iteration of the Galaxy Fold, for example, was met with multiple issues, including the propensity for dust to settle in the hinge, and reports of damage and nicks to the plastic layer on the device's screen.
Stanton adds that the second generation of the devices then struggled to make a major impact purely because they were no longer a brand new concept, meaning media furore was subdued compared with the first device.
He says, however, that it has been encouraging to see the sentiment around foldables "start to bubble up again" in recent months, while Samsung's recent focus on those at the expense of a new Note could help put them more at centre stage.
"In my opinion, a lack of Galaxy Note21 is a blessing for foldables, as it gave Samsung a unique opportunity to shine a spotlight on the Z Fold3 and Flip3," says Stanton.
"And more than anything, a lot of consumers these days are simply bored of their smartphones; there is an appetite for something new."
UK market
That appetite is certainly evident in the UK, according to Samsung's Porter, where he believes audiences demand innovation more than in many other markets and are not afraid to try new form factors.
He adds that 24 per cent of Flip and 21 per cent of Fold customers have come from direct competition.
Stanton agrees that the UK is a promising market for new types of devices.
"The UK has a strong skew towards premium smartphones and a tech-savvy customer base. It is therefore desirable and relevant to vendors currently expanding into foldable devices," he says.
One of the drawbacks that Stanton perceives, nonetheless, is that the UK has a significant skew towards Apple in comparison with neighbouring markets – meaning there may not be significant movement in the foldable department until that vendor gets in on the action.
Pinto agrees, saying that as long as the UK market is dominated by a "large and loyal" consumer base that favours Apple, foldable devices may struggle to get more of a look-in.
In reports, analysts have forecast that a foldable iPhone could appear in 2023.
Pescatore, meanwhile, believes that such devices cannot be expected to rank highly on UK audience wish lists at present because they "aren't addressing a problem".
"That in itself explains a lack of consumer appetite, and more time and investment is needed to raise the awareness and potential benefits of this new and exciting category," he says.
Price barrier
Another barrier for consumers to foldables is their price. They often retail for well over £1,000, with the Flip3 the first such device offered below that price. Nonetheless, it will still cost users a hefty £949, a price regarded as premium in the smartphone market.
The analysts therefore believe these prices will need to drop for foldable devices to become widely adopted, currently representing high-risk purchases for the average consumer.
"It takes some degree of bravery, I think, for a consumer to spend a large sum of money on a brand new form factor, especially given that they will use this device every single day of their life," says Stanton.
"What consumers need more than anything is a trusted source to tell them that these devices are reliable, robust and worth the money."
But Stanton says that as more brands enter the space and prices begin to drop, consumers may be convinced into buying foldables.
Pescatore echoes this sentiment, while adding that users also need to be shown what foldable devices can offer beyond a different form factor and that content plays a key part. "Foldable devices and multiple screens open up new ways of engaging with users in different ways by presenting a myriad of information such as live video streams with interactive data," he says.
He adds that gaming is another area in which he expects vendors to focus for enticing new users.
"Having two screens will provide users with a more immersive experience," says Pescatore. "The folding glass changes everything and opens up new opportunities for interactivity.
"You could be playing or watching on one screen while information is displayed on the other without interrupting your viewing experience."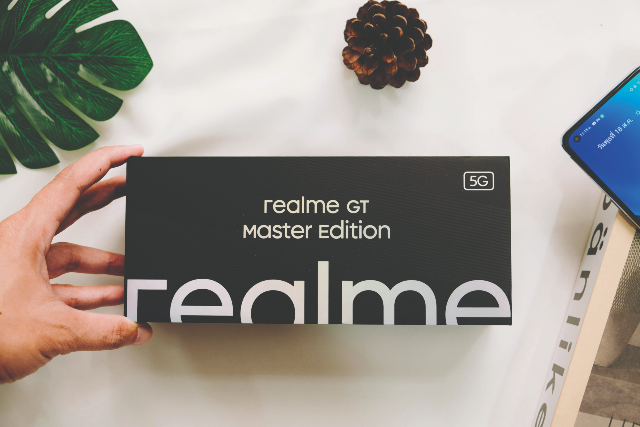 Wider vendor adoption
And Stanton expects more major vendors to enter the fold, despite the minuscule current market share of such devices.
In the past six quarters, 4.5 million foldable have shipped worldwide, representing just 0.2 per cent of the total smartphone market, according to industry figures.
Samsung is estimated to have shipped just 257,000 foldable phones in the three months to the end of June, compared with nearly 58 million non-foldables.
Despite that, the vendor's commitment to foldable devices is unwavering, while its confidence in the currently niche market will undoubtedly convince other vendors to follow suit.
Stanton believes that other vendors are undergoing intensive design and testing behind the scenes.
"No brand wants to be left behind if foldable smartphones are truly going to be a new industry paradigm, as Samsung expects it to be," he says.
Pinto notes that a handful of other players already have the technology or are developing it, believing that mass adoption will only be possible when more competitors enter the market and the price of the technology declines by force of volume and competition. "That is critical," she says.
"We now have Samsung, Huawei, TCL and Royole. I expect more will come to the market as the foldables share increases over time, and manufacturers will want to enter due to price points and showing off technology dominance."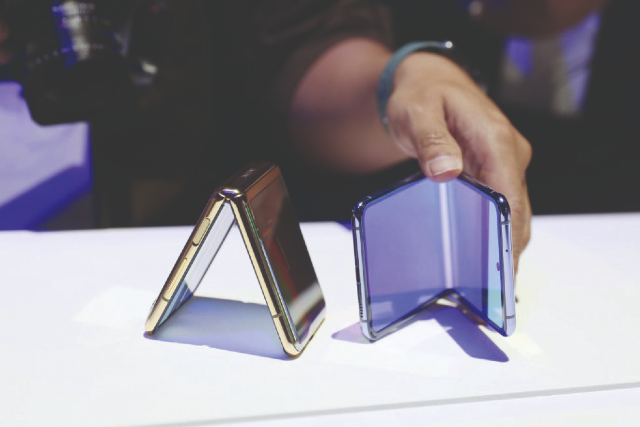 Challenges ahead
Yet Pescatore says the challenges faced by the foldable market are still significant and will require years of continuous development to overcome.
"That's my worry for a lot of these technologies that are fast-tracked into people's hands," he says.
Pescatore points to 8K TVs as an example, saying sales for those products have underwhelmed as a result of high prices, lack of content and the pandemic. "There isn't much demand at the moment," he says.
"Furthermore, moves like this into other categories are prohibitively expensive to users. While audiences want more for more, they are still unlikely to spend over the odds, particularly for a technology that hasn't been around very long."