Refresh
Walmart PS5 restock today just announced – we're live blogging it
Walmart just announced that the PS5 will be in stock today at 3pm EDT / 12 pm EDT. At that specific time, we should see PS5 restock Twitter tracker Matt Swider send out an alert leading to the Walmart product pages for both the PS5 Disc and PS5 Digital consoles at prices of $499 and $399 respectively.
People keep asking if it'll be Walmart Plus-only. Here's the answer: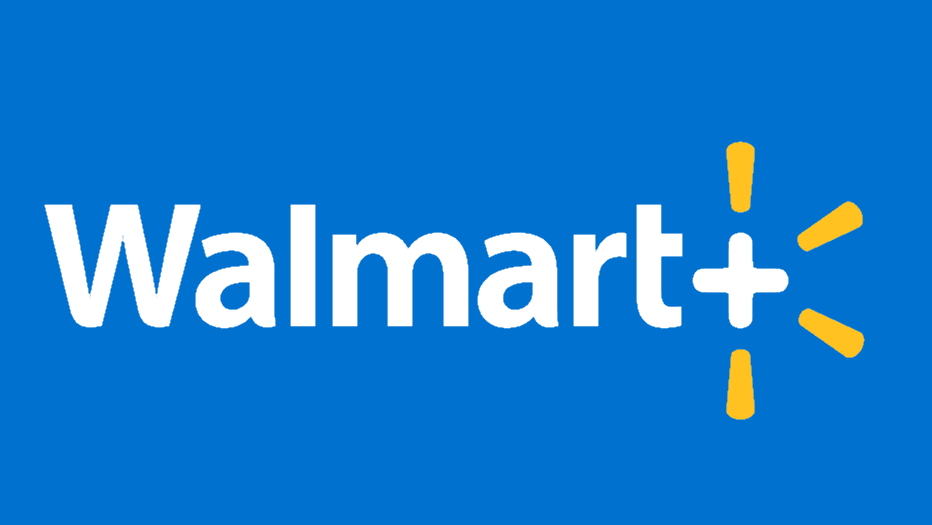 So far, we haven't seen Walmart indicate that people need to purchase the Walmart Plus membership, which costs about $98 when paid annually or $13 a month. It's a bit cheaper than Amazon Prime and comes with free next-day and two-day shipping without minimums. Only once did Walmart require this for a PS5 restock (last week).
Note this Walmart PS5 restock is online-only and not being sold in stores.
Looks like we're going to have to do a PS5 and Xbox Series X live stream because the consoles will be in stock at Walmart at two different times today, with the retailer suddenly adding the top-tier new Xbox to the mix (before it was only the PS5 that was to be for sale today).
It'll likely be exclusive to Walmart Plus members at 3pm EDT / 12pm EDT, although Walmart hasn't actually said (unless their tweet was a mistake because it currently says Wednesday).
🙃 Wow. So that PS5 + Xbox restock at 🌟 Walmart 🌟? Yeah, PURE chaos right now: ➡️ Come see the 🤪CHAOS🤪 the live stream: https://t.co/dp9rPrJx3B⬆️⬆️⬆️⬆️⬆️⬆️Anyone having luck? Comment in the LIVE STREAM CHAT!⬆️ pic.twitter.com/LZ7m7GOVDNNovember 1, 2021
See more
Oops. Walmart had a lot of problems on its page today and just about everyone was setup to be disappointed with the results. We haven't seen more than a dozen people end up with the console during this online restock.
Here's the PS5 and Xbox Series X live stream video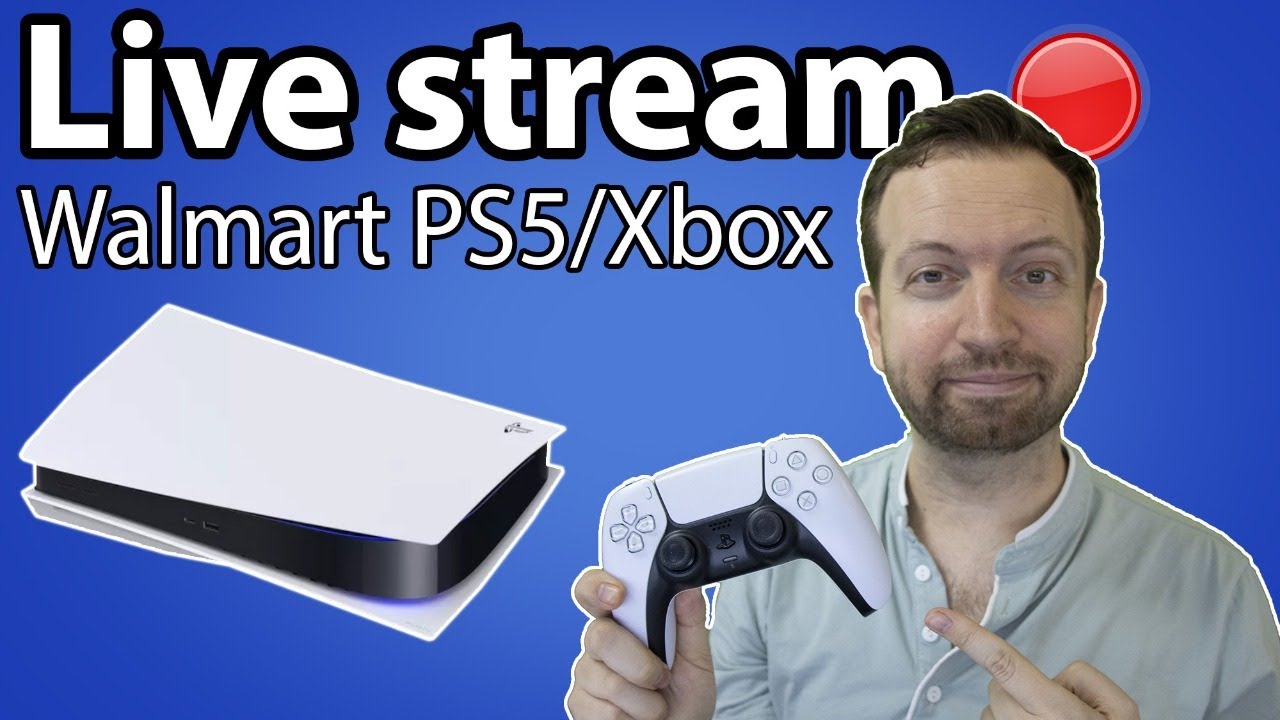 We're live streaming a Q&A about the Walmart PS5 restock disaster (and also Xbox Series X if you click the video above. It was a doozy if you tried to buy a console today. The Walmart pages ran into a serious refresh error after things seemed so hopeful.
Well, it's deja vu all over again, as there's another Walmart PS5 restock today at 4pm EDT / 1pm PDT. Perhaps this is Walmart's way of making up for the fact that very few people could actually check out with the Sony PlayStation console yesterday.
This restock is happening one hour later than yesterday's PS5 restock time. But it should use the same process that has you sit in a Walmart queue and hopefully see the PS5 in stock at the very (unlike the console restock yesterday).
Some of the questions we've answered in the ongoing YouTube live stream already:
You don't need Walmart Plus as far as we can tell to order this PS5 and Xbox restock.
Yes, the Xbox Series X is due to be in stock at Walmart today, too.
Walmart doesn't sell bundles, so everything is at MSRP.
Will Walmart restock in waves? Unlikely, the new ordering process we saw yesterday gave us a sneak peek at a queue (like Sony Direct when buying PS5), so that means you won't need to refresh once you're 'in line'.
It's online only, so don't go to your local Walmart store at the posted time of 4pm EDT. That won't help your chances with this PS5 restock.
Well, Walmart goofed – again! It had a PS5 and Xbox Series X restock at 4pm EDT that never actually took place. It seems as if not even the bots were able to check out, despite the promise that both Sony and Microsoft consoles would be on sale.
This time it seems like website errors made it for that the newly designed Walmart queue for buying consoles was never activated. You would think that if Walmart was going to promise to have PS5 and Xbox Series X in stock after yesterday's shenanigans, it wouldn't launch new orders until it fixed its website glitches. But Walmart had different ideas it hasn't explained.
TechRadar has reached out to Walmart for comment.
PS5 restock live updates for Wednesday, November 3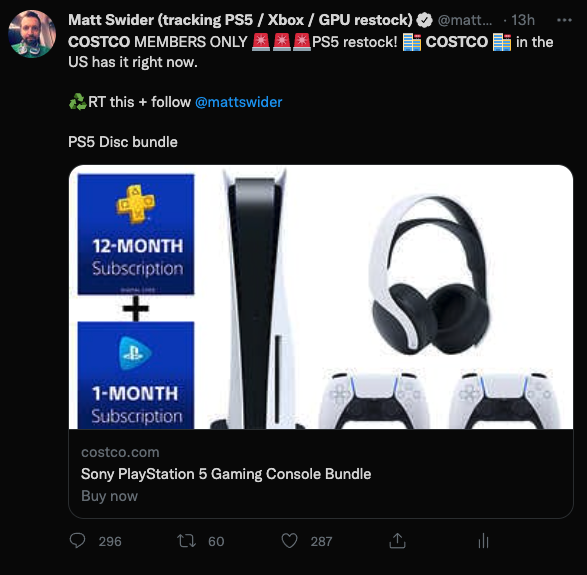 There was a brief PS5 restock yesterday at Costco, and if you saw Matt Swider's alert you at least had a slim chance – if you are a Costco member. Like all PlayStation 5 restock opportunities, persistent is better than speed – we saw more people buy the Sony console five minutes than when initial restock happened. In other words: keep trying for five to ten minutes after our PS5 restock alert.
But the Walmart S5 restock was a bust a few hours later, and we're moving on to Wednesday, November 3 to see if Best Buy, Target and GameStop and others will have the console in stock, or if Walmart will try a third time to put the console for sale. It's currently 0-2 for in getting that inventory out there.
Thursday is always popular for PS5 restocks, but…
We didn't see a PS5 restock on Wednesday, but we've analyzed our data and Thursday happens to be more popular for finding PlayStation 5 for sale than any other day of the week.
But… we know for a fact that many retailers are holding off on restocking the console in anticipation of Black Friday deals. No PS5 won't be discounted, but it may attract you to their stores – online and in person – so that you checkout with other items in a mad dash to buy the PS5.
We'll keep updating this live blog and sending out tweets as we find the Sony console in stock. We did see club store BJ's (popular on the East Coast of the United States) serve up PS5 and Xbox Series X bundle listing only to take them down after about 12 hours. They may be prepping a restock in a matter of days.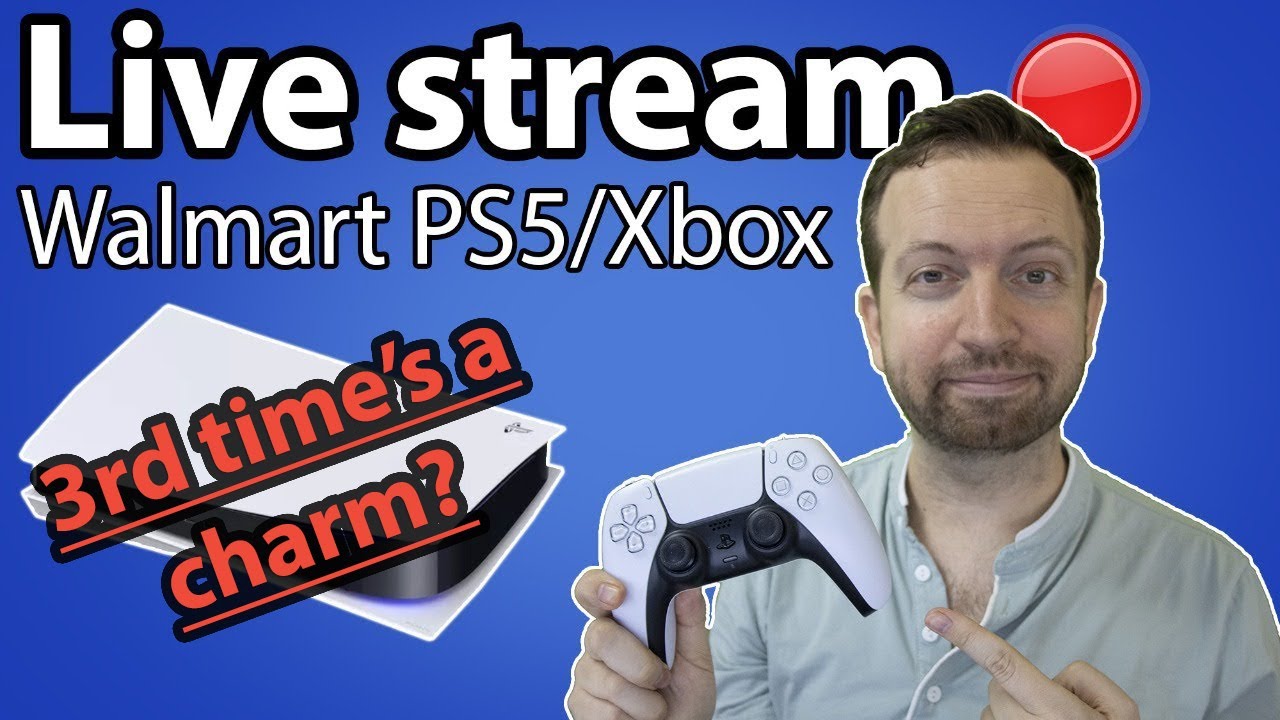 Third time's a charm? Walmart says it'll have a PS5 restock at 3pm EDT / 12pm PDT, according to its own website. The same goes for the Xbox Series X product page.
Of course… we've seen this before. The retailer had a restock planned for Monday and Tuesday in a similar fashion and everyone was left wanting. But gamers, and parents shopping for gamers, are going to be willing to try again today at 3pm EDT.
And we'll be there for it with another Walmart PS5 and Xbox restock live stream to walk you through the complicated checkout process.
Click on this image to join the ongoing PS5 and Xbox restock live stream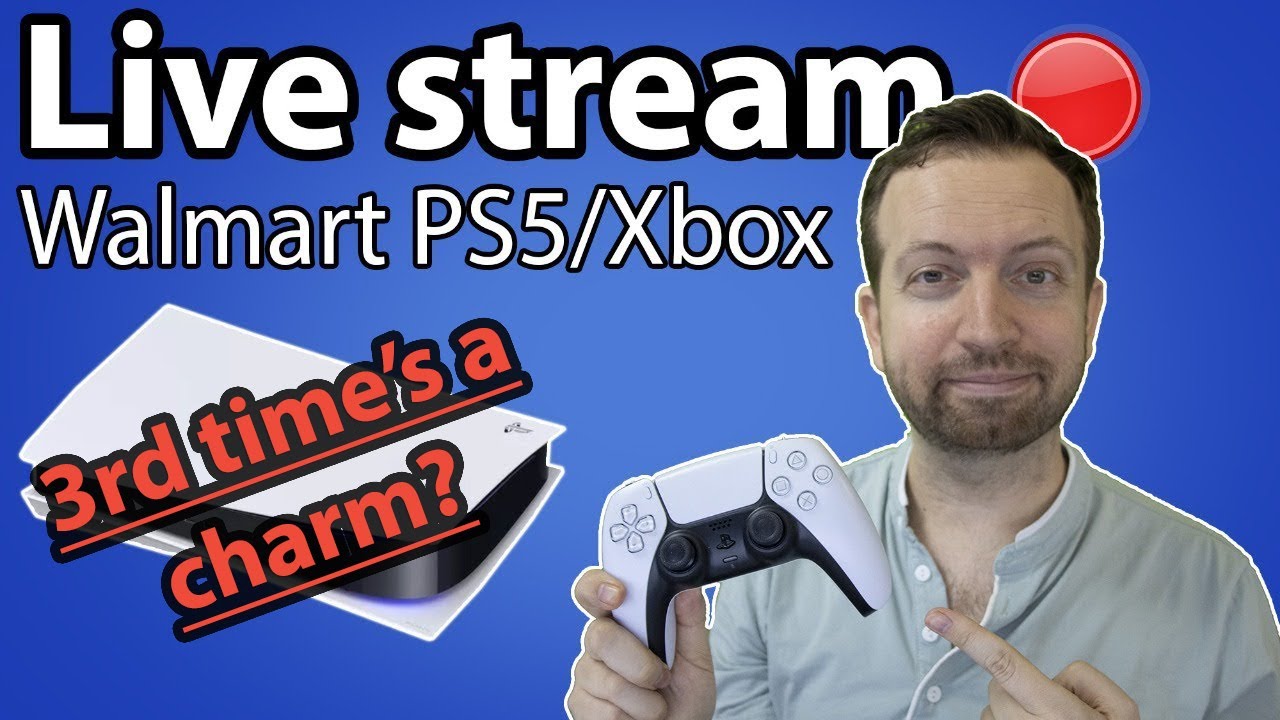 We're starting up the walkthrough on how to checkout with the console. The live stream video starts at 2pm EDT with a Q&A session, while the actual Walmart restock takes place at 3pm EDT.
Interestingly, while Walmart is still promoting the PS5 Disc and PS5 Digital for sale at 3pm EDT, the Xbox Series X placeholder has vanished and resellers are now offering the console. We'll see it that actually goes on sale today.