You need the best laptop for music production you can get your hands on to keep up with your audio-related demands. That means considering a few things if you're trying to buy your next portable with music production in mind. After all, your needs are different from a video editor or graphic designer. Even some of the best laptops might not have the right form factor or specs and, therefore, might not be the right fit.
Like most content creators, you will want one of the best processors at the heart of your portable. But, the next thing you need to make sure it has plenty of is RAM, since it needs to be able to handle all those plugins and audio tracks open in your digital audio workstation, no matter if you're using ProTools, Logic, or something else. Having a deal of storage is almost just as important so you can keep all those samples and audio files with you without carting around extra hard drives.
Since there are so many different notebooks out there, it can be hard picking out the right one. Luckily, we're here to help you sort out the best laptops for audio production. So, take a look at our top picks below. We've reviewed a lot of notebooks and these are the ones we found to be most ideal, and there are options for every budget, need and form factor.
With Black Friday and Cyber Monday just around the corner, now is the perfect time to look for the best Black Friday Laptop Deals and get a new laptop for you or that musician in your life. 
Our Top Picks for Best Laptop for Music Production 2021
Our picks for the best laptop for music production 2021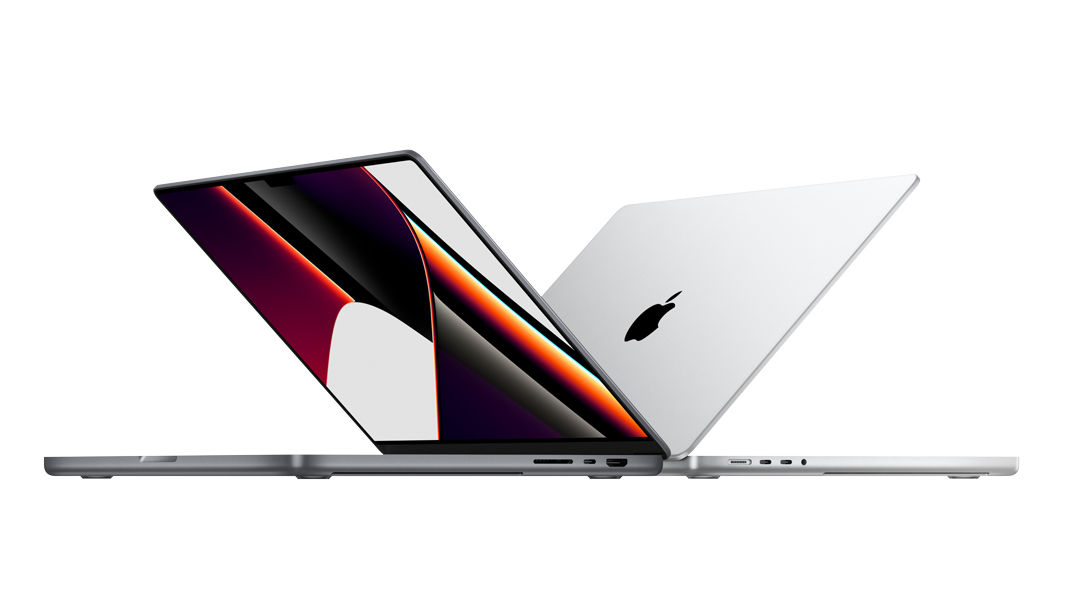 It's no surprise that the MacBook Pro 14-inch (2021) is the top choice for music production, seeing as it's also king of best for video editing and best for photo editing lists. This M1 Pro- or M1 Max-powered laptop takes the MacBook Pro to the ultimate level, and it absolutely impresses with breathtaking power, an equally breathtaking battery life, and an XDR display with 1600 nits of peak brightness and a wide color gamut. The SD card slot, an HDMI port, and three Thunderbolt 4 ports (all of which can stay available thanks to MagSafe charging being back) are just nice little extras.
Read the full review: MacBook Pro 14-inch (2021)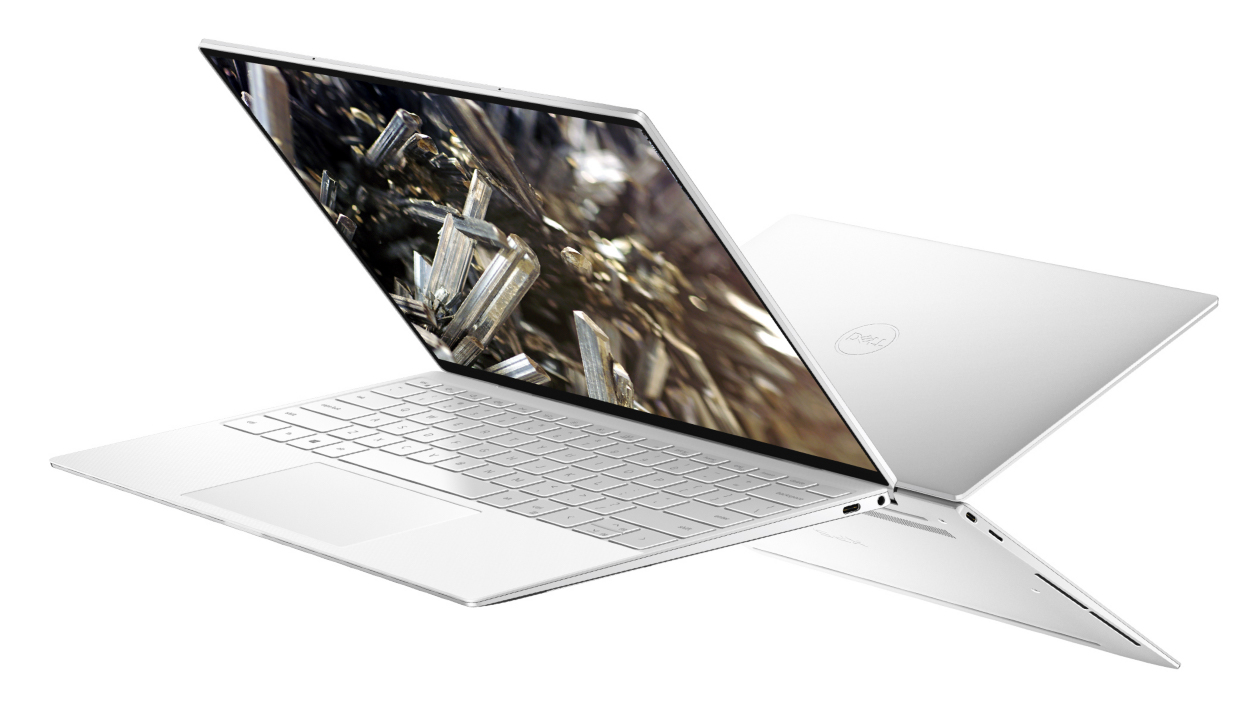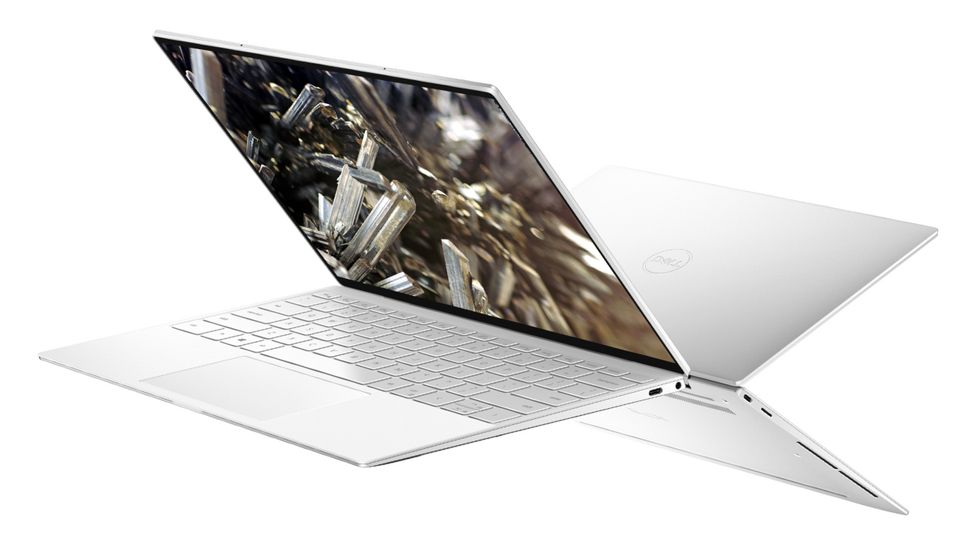 The Dell XPS 13 (2020) has been a regular in our best laptops list for years, and it also earns a well-deserved spot in our best laptops for DJs list. It keeps everything we've come to love from Dell's flagship 13-incher, from the gorgeous and light design, to the powerful modern components that power it. However, it now rocks 10th-generation Intel Core i5 or i7 processors and a bezel-less 'Infinity Edge' display, which means the Dell XPS 13 (2020) is a brilliant performer, while remaining thin and light. There's a wide range of customization options as well.
Read the full review: Dell XPS 13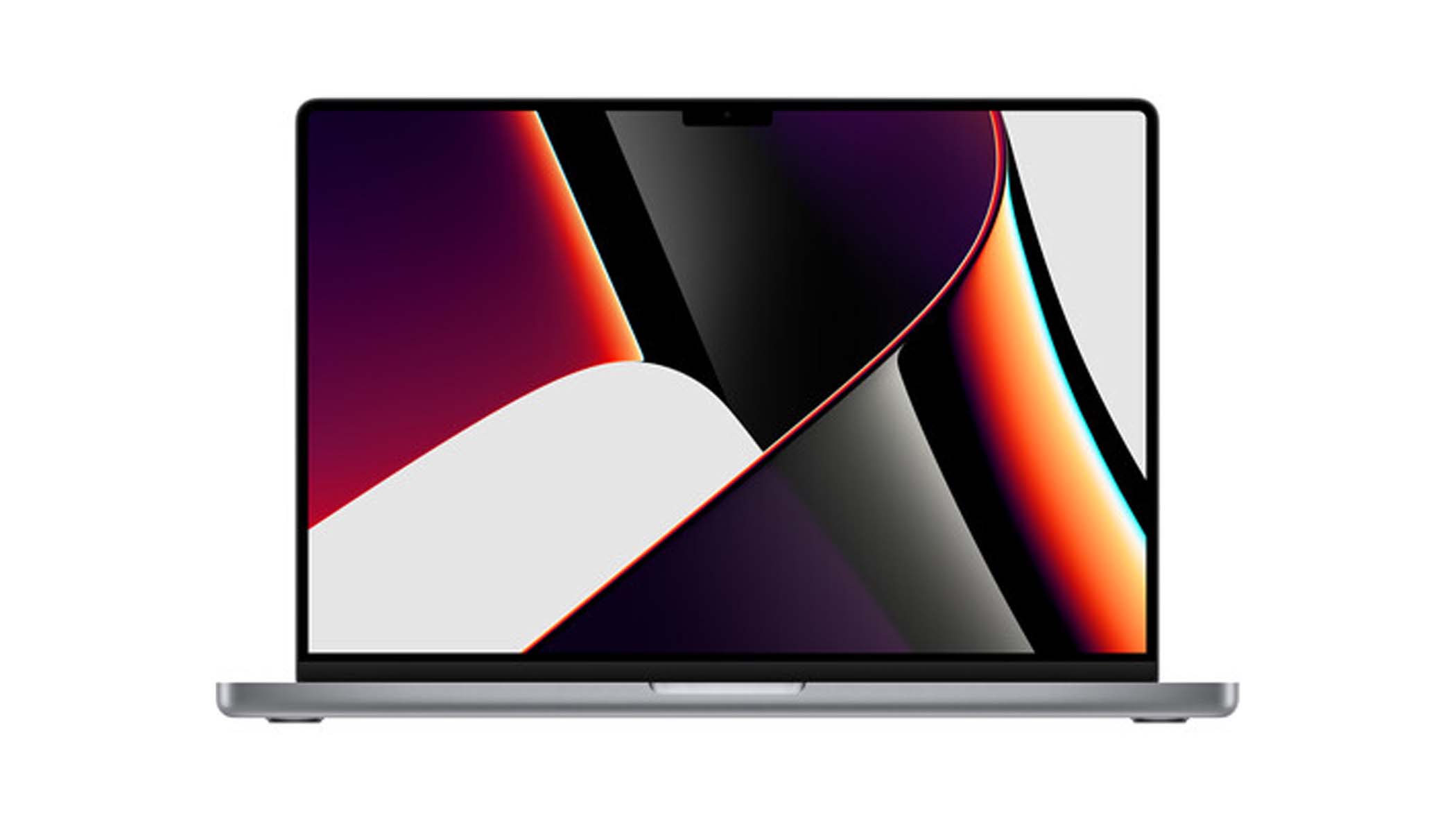 The MacBook Pro 16-Inch is a monster of a computer, no matter what kind of creative you are. Its performance is only rivaled by its little brother, and though that beautiful screen is just a little bonus for audio creators, its size will give you a little extra screen real estate for your workflow. Just as importantly, its impressive battery life will power you through an entire show. And, you won't experience any performance throttling because it's not plugged in. Additionally, it comes with plenty of ports so you'll be able to plug in all your audio peripherals as well.
Read the full review: MacBook Pro 16-Inch (2021)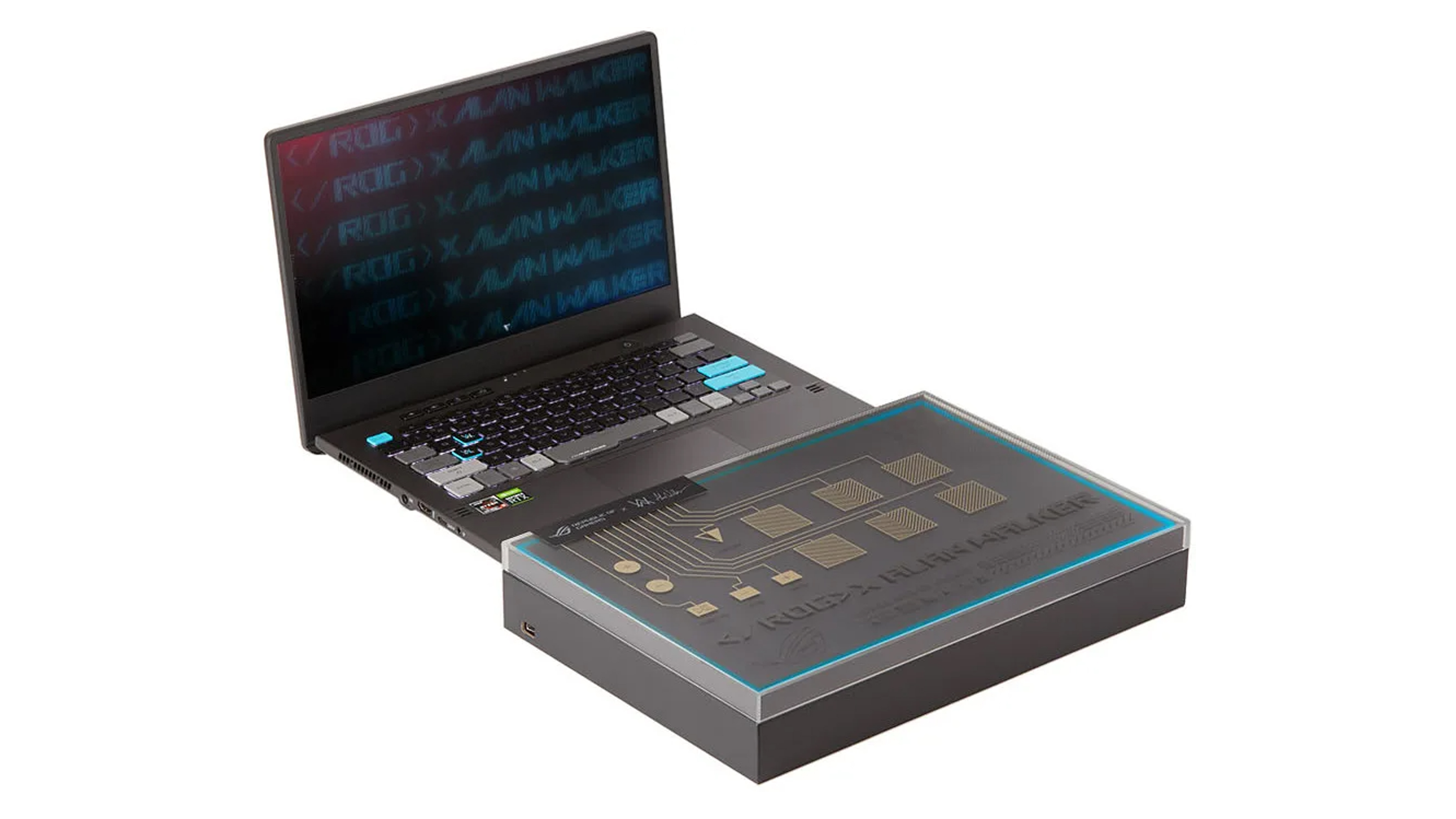 What makes the Asus ROG Zephyrus G14 Alan Walker Special Edition unique is as much outside the box as inside. It's still the same great laptop that the regular G14 is but includes a new color for the chassis and colorways for the keyboard. But, this collaboration with the YouTube DJ is more than just a paint job. The box it comes with can be used as a controller for mixing or as a synth pad that connects through USB-C to use with a dedicated app. Even if you already have your own dedicated controllers, it comes with two USB-C and two USB-A ports to connect them with. And, it comes with enough power to handle most music production sessions.
Read the full review: Asus ROG Zephyrus G14 Alan Walker Special Edition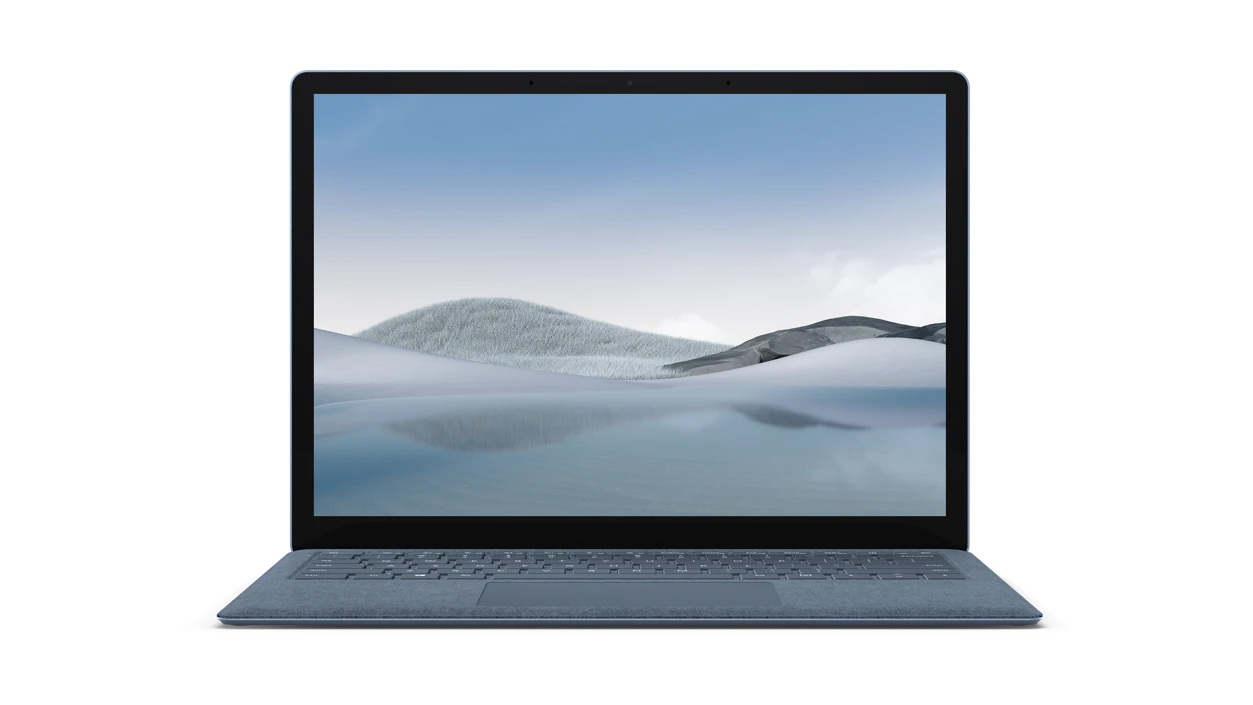 Both its 13-inch and 15-inch models rock powerful internals for music production, which means that the Surface Laptop 4 will see you through all your music-making needs. It even comes with a gorgeous 2496 x 1664 touch display so your eyes are just as entertained as your ears. It's battery life is decent too, enough to see you through a whole work day. It could use a few more ports, but that's what a hub is for. Whether you're producing someone's music or making your own, this one's one of the best.
Read the full review: Surface Laptop 4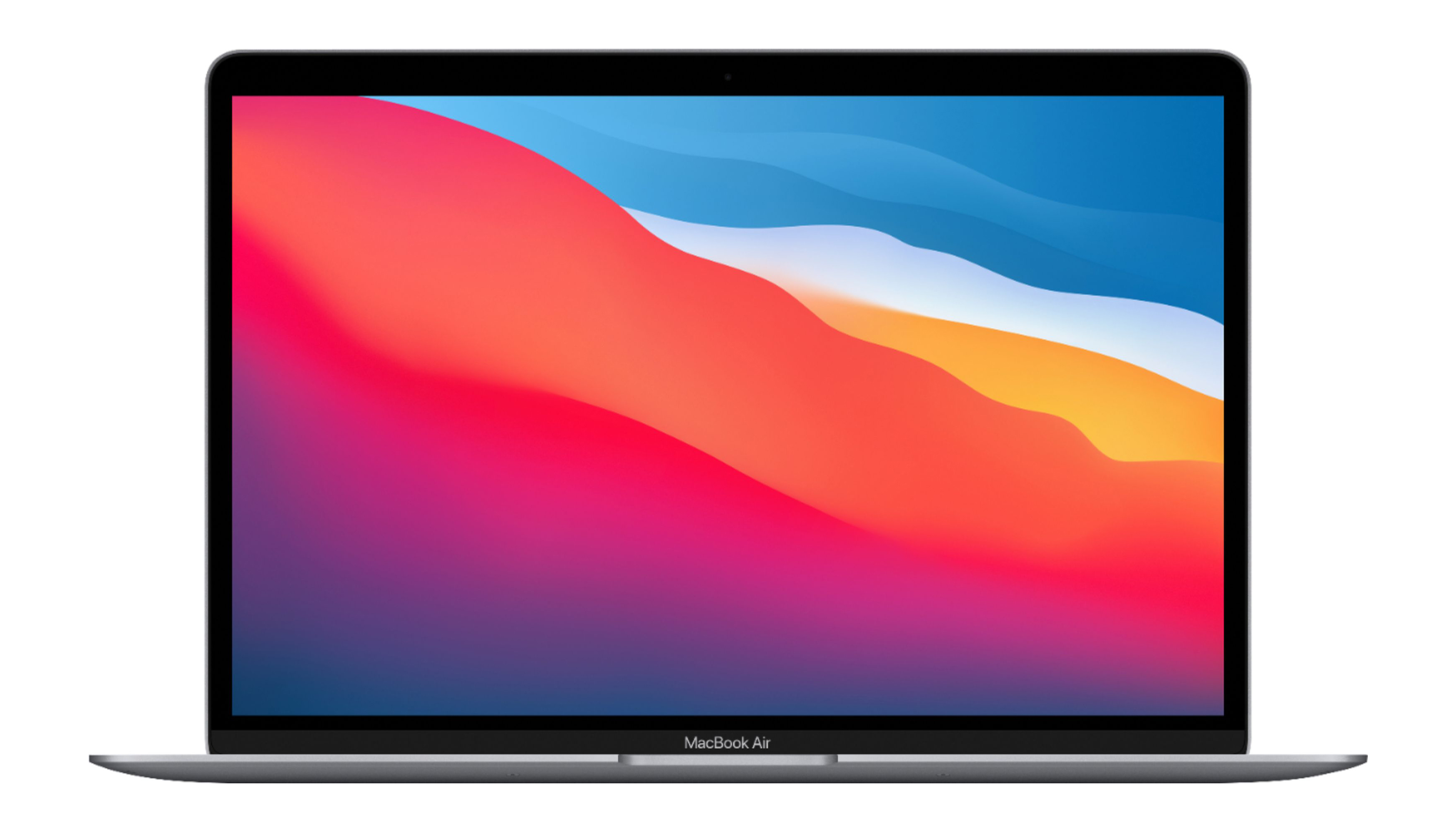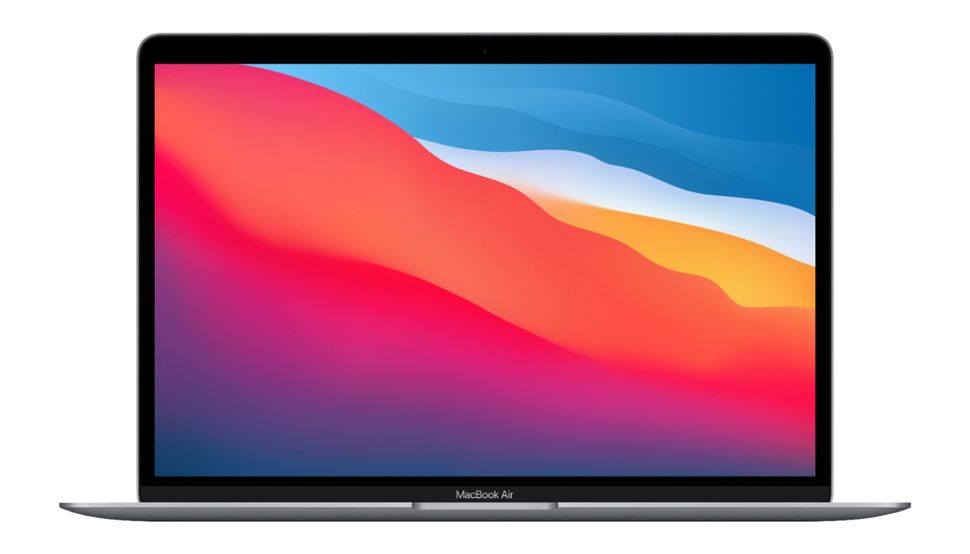 The M1 silicon chip has been a real game-changer, and so has the first laptop to receive it. The company's thinnest and lightest is more powerful than ever before, putting it on the list of the most exciting Apple laptops of recent years. Thanks to its excellent performance and brilliant battery life – without raising the price to keep it (fairly) affordable still – the Macbook Air (M1 2020) is an excellent prospect for music producers. This MacBook is no longer just for casual users anymore.
Read the full review: MacBook Air (M1, 2020)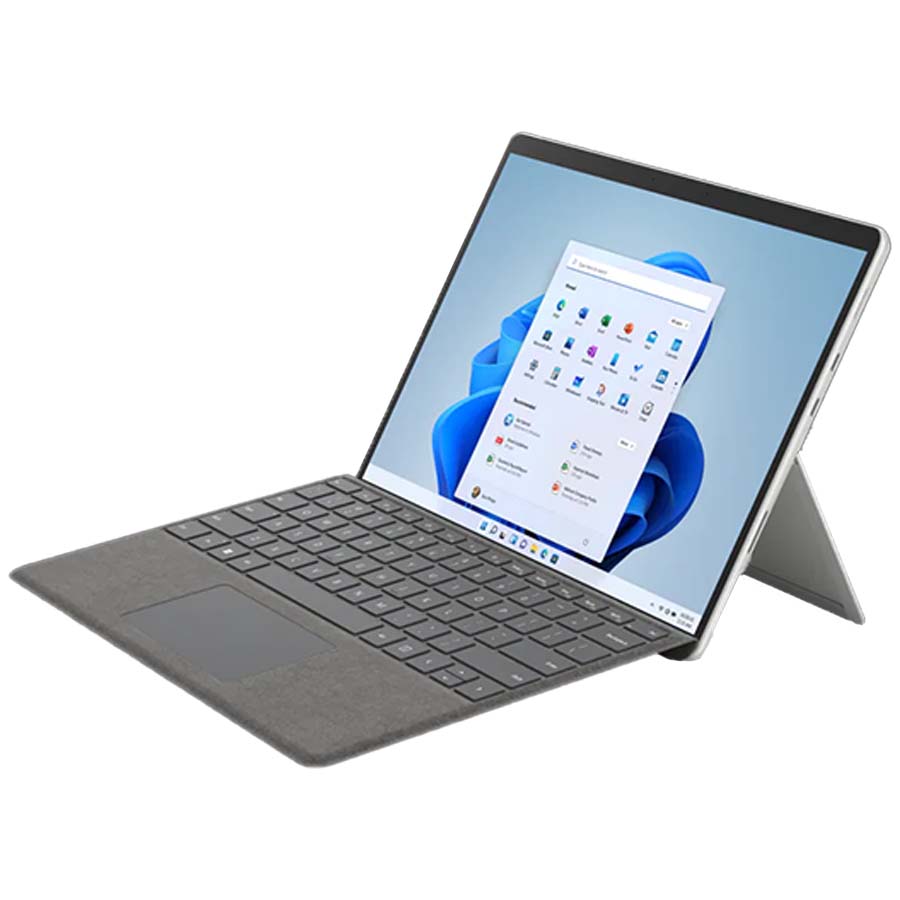 The newest iteration of the award-winning Microsoft Surface Pro line is a major improvement over the previous Surface Pro 7, which was still one of the best laptops for music production for those who wanted a more versatile iPad-style experience on a Windows device. 
The Surface Pro 8 is even better in this regard, with a faster Intel Core i5 or Core i7 processor, better battery life thanks to Intel Evo certification, and upgraded RAM options to help keep your music production on track as your compositions get longer and more complex.
There is no more USB-A support though, so if you have any peripherals like Mics that use a USB-A, then you might have to get an adapter if you go with the Surface Pro 8.
Read the full review: Microsoft Surface Pro 8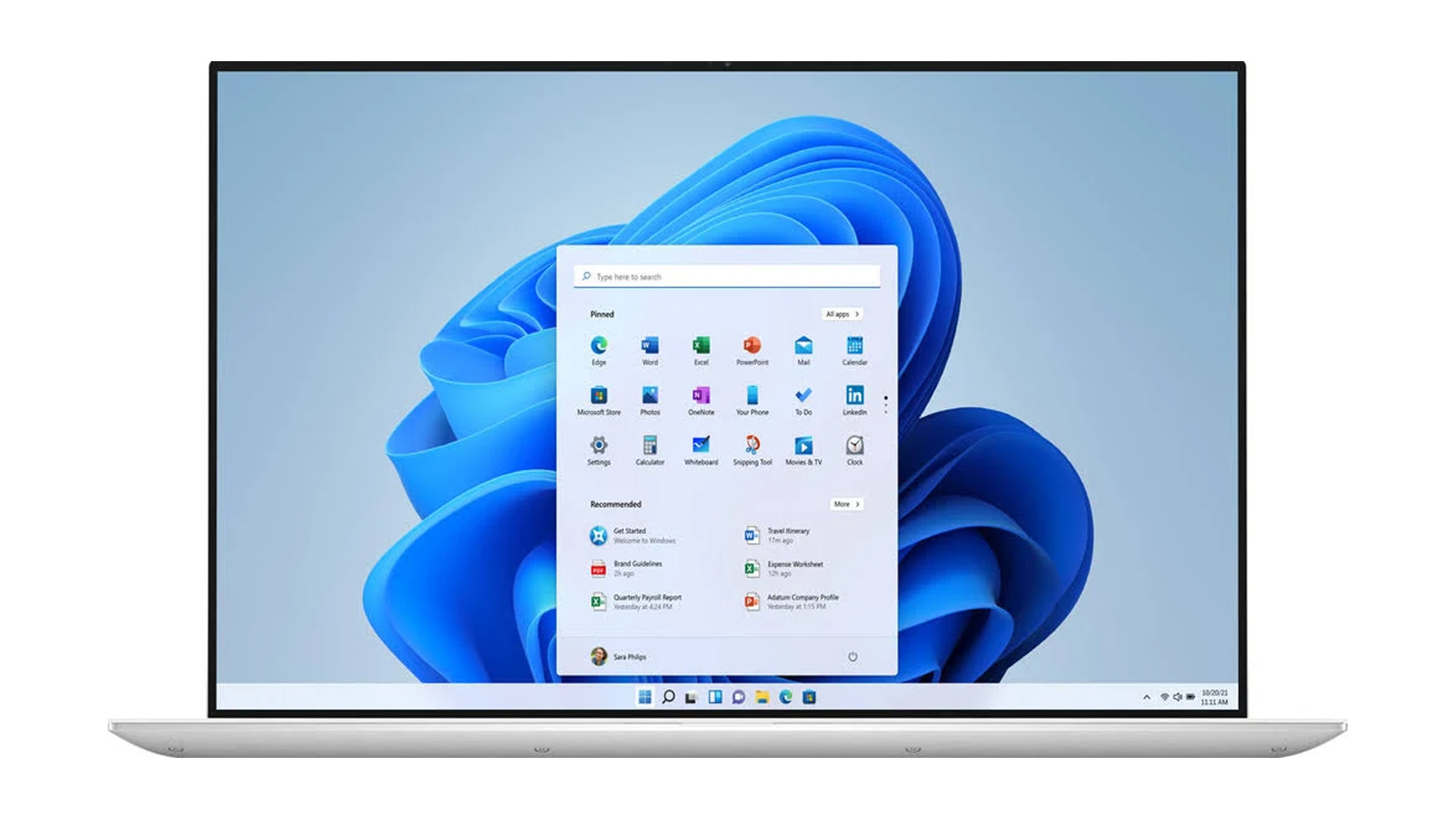 The Dell XPS 15 OLED (2021) may be gorgeous to look at but it's a powerhouse as well. It comes with more than enough processing power and RAM to handle most of your music production, and, if you're willing to pay for a hard drive upgrade, you can keep all your files on the laptop itself. It even comes with a decently powerful GPU, though it's not going to stand up to the best gaming laptops out there. And, while its battery life could also be a little better, it's an incredibly portable machine, making this a great option for taking on the road.
Read the full review: Dell XPS 15 OLED (2021)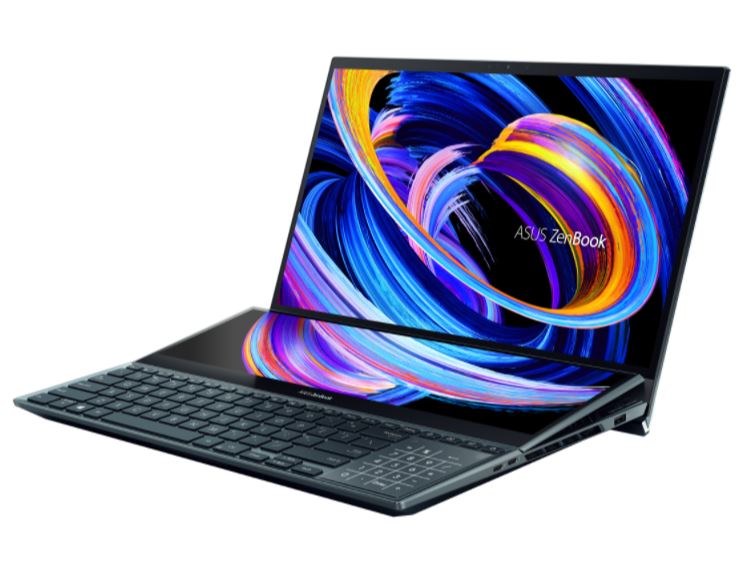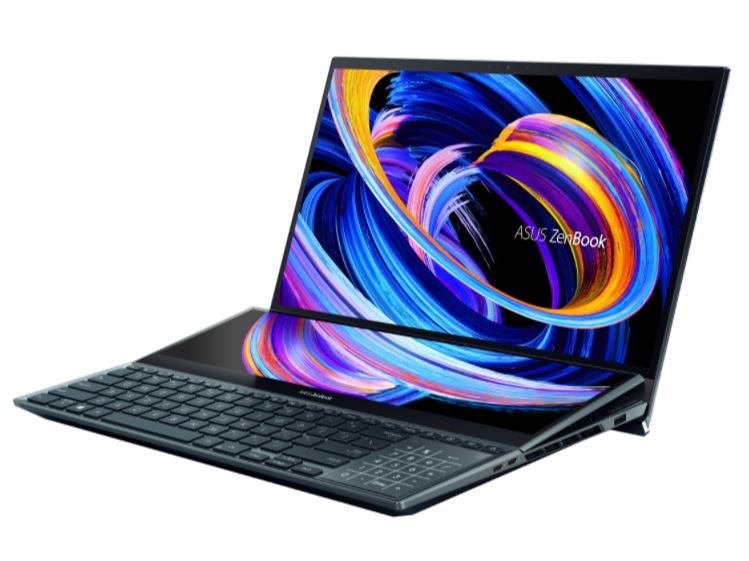 Whether you're recording, editing, or mixing a new track, the Asus ZenBook Pro Duo 15 UX582L is about as functional a creative workstation as you're going to find anywhere, thanks to its dual-OLED touchscreen displays that let you keep your tools handy while freeing up your workspace to keep you focused on the task at hand.
While it doesn't have the latest 11th-gen Intel Core processors, the Core i7 and Core i9 are plenty powerful for nearly any task you want to throw at it, whether that's mixing live audio or recording a new session in a studio.
The battery life on this one isn't the best by any means, so make sure you have access to a power outlet while you're working on the go, or you might find the music stopping rather abruptly when you least expect it.
Read the full review: Asus ZenBook Pro Duo 15 (UX582L)
How to find the best laptop for music production
What does a music production laptop need?
There is definitely a difference between what a music production laptop needs and what specs will make the most difference in your music production.
Obviously, a graphics card is not that high up on the list, but you're going to want the best processor you can get, specifically one with great single core performance. This tends to be the latest Intel Core processors, so the latest Core i7 and Core i9 processors will serve you well.
You're also going to be loading up some heavy duty software and working with some rather large raw audio files, so RAM is going to be very important. The more the better, but anything less than 8GB simply won't work at all and really the minimum you should aim for is 16GB RAM.
Storage will also come in handy, but if you need to save on cost, go for more RAM than more storage. You can always use an external SSD if you need to, but there's no such thing as external working RAM.
Which laptop is best for music making?
The best laptop for music production is going to depend on what part of the process you specifically need to use it for. If you're looking for something from initial audio recording to final mixing and publishing, than something like the MacBook Pro 16-inch is going to get you there.
But if you're looking for some portable options for on the road recording and some light editing, the latest Dell XPS laptops will work nicely and thanks to excellent battery life can last long enough to get through a good sized recording session.
How we test the laptops in this guide
There are two primary target audiences for the best RTX 3070 laptops: gamers and creatives, and we take two similar approaches to testing them out for their respective audiences.
For the core internal hardware, we run standard tests that stress the CPU and GPU with any hardware controls set to balanced for a consistent baseline across the various laptop manufacturers, including GeekBench 5, CineBench, PCMark 10, 3DMark, and Blender.
We also measure the frame rate of some PC gaming benchmarks, like Total War: Three Kingdoms and Metro: Exodus, to see how well the CPU and GPU work together to quickly render complex 3D scenes, which is just as important for a creative workstation as it is for gaming.
For gaming laptops specifically, we also spend a lot of time gaming on them (strictly for work purposes, we swear), and getting a feel for the actual experience a potential buyer can expect from the laptop. In the case of the best Nvidia laptops, this also means testing game performance with and without Nvidia DLSS enabled.
For creative workstations, there are several other benchmarking tools that we use, including encoding a 4K video in Handbrake and applying different filters and effects in different Adobe apps like Photoshop and After Effects to simulate its intended real-world use.
We also measure a laptop's battery life, since laptops are meant to be mobile devices to some degree, and if a laptop's battery dies out after three or four hours away from an outlet, that's an important thing to know, especially when even laptops running powerful hardware like a discrete Nvidia GPU are able to get seven or eight hours of battery life nowadays.
Finally, we compare all this with a laptop's MSRP and judge whether the price matches its performance. There are some very powerful laptops out there with great performance, but if they cost twice what their only slightly less powerful competitor does, then we make sure to let you know that.
Today's Best Laptop For Music Production Deals